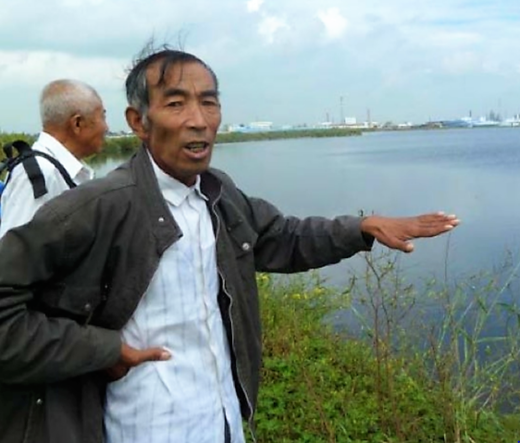 Chinese farmer Wang Enlin and his neighbors sued
Qihua Group
, a mineral processing and chemical production company, for polluting their homes and farmland. Wang, who spent 16 years studying law to pursue this goal, and residents of the Yushutun village won an initial judgment against the multi-billion dollar state-run company, the
Daily Mail
reported
.
Wang, who is in his 60s, began to pursue this case after his home and the surrounding farmland were flooded with toxic waste from Qihua in 2001. The 2001 Qiqihar Angang River District Council minutes reveal a mayoral determination that the polluted land could not be used for a "long time," the
People's Daily
said
.
The Qihua plant created a "71-acre wasteland with calcium carbide residue and a 478-acre pond with its liquid waste," according to the
Daily Mail
. It released 15,000 to 20,000 tons of annual waste.
"I knew I was in the right, but I did not know what law the other party had broken or whether or not there was evidence," Wang said.