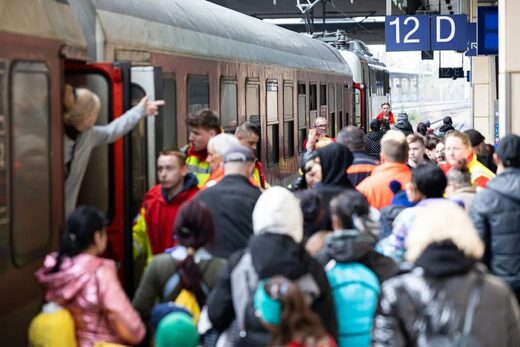 Approximately 650,000 Ukrainian men aged 18-60 have left Ukraine for Europe since the start of Russia's illegal invasion of Ukraine in February 2022, BBC Ukraine
reported
on Nov. 24.
Citing data provided by Eurostat, the official statistical record-keeping agency of the EU, the report notes over half a million male refugees are
currently residing in the 27 EU member states, as well as Switzerland, Liechtenstein, and Norway, many of whom are undocumented
.
In Germany, it is estimated that 100,000 unregistered individuals are residing in the country, while in Austria at least 14,000 Ukrainian men arrived using forged documents or the services of smugglers.

Comment: Russia is estimated to have taken in at least 2 million people.


Under martial law, Ukrainian men between the ages of 18-60, with some exceptions, are not allowed to leave
the country because they could be called up for military service.
Comment:
And so it's possible that the number that managed to escape is even higher that that, because these are the Kiev-junta's numbers. Furthermore, these are the men that successfully left either through bribes or other means of escape, but the number that
wanted
to leave was likely much, much higher.
And, tellingly, it wasn't just the general public, because
over half
of Ukrainian diplomats that left the country for official business simply never returned.