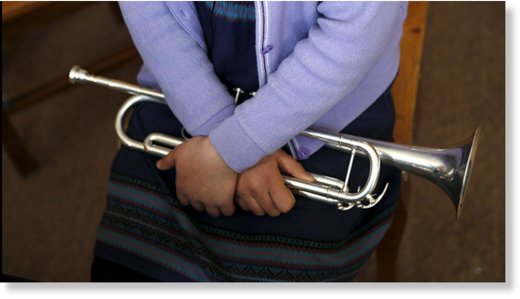 An Argentinian music teacher who was convicted of molesting children has died after being severely beaten while he was performing at a concert in a cathedral close to Buenos Aires. Parents of his victims were allegedly responsible for the killing.
Marcelo Fabian Pecollo, who was handed a 30-year prison sentence in 2010 for molesting five preschool children, was both a music teacher and trumpeter with the Moron city orchestra. He was released from prison after only four years following a sentence reduction.
The attack at the cathedral happened on October 30 in the Moron suburb while Pecollo was performing, according to
AFP
.
A group of parents interrupted the show shouting: "There is a pedophile and a rapist in the church and he is playing in this orchestra."