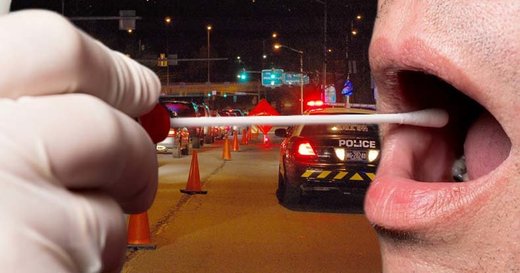 Michigan State Police plan to implement one of the most invasive methods of drug testing in the country in a pilot program: saliva tests.
Five counties will force their residents into becoming guinea pigs for what must be the worst thwarting of constitutional and privacy rights in recent years.
Saliva-based tests will check drivers for cannabis, heroin, cocaine, and more
— thanks to perhaps the most despised governor in the U.S., Rick Snyder.
"The five-county pilot program will be used to help determine accuracy and reliability of the tests," Snyder
explained
in June after signing the bill into law, as
MLive
reported.
In other words, whoever happens to be unfortunate enough to have their saliva tested will literally be a guinea pig of the state — and there doesn't appear to be any further information concerning recourse for those tested should the tests prove inaccurate.