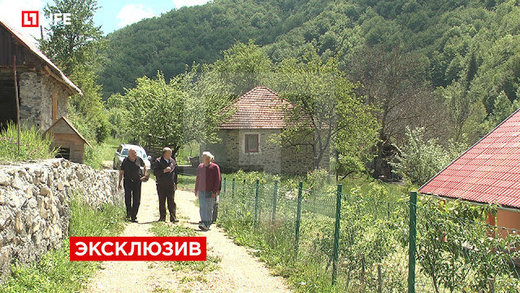 In the village of Kralje, several people have taken the initiative to donate their extensive land holdings to Vladimir Putin and the brotherly Russian people.
"I would offer this territory to the Russians for a military base or hotels and vacation. This is my idea, as they'll know better what exactly to build here. This field is ideal for helicopter landing pads, and stretches another kilometer to the south. As for the forest, where I have fifteen hectares, there is about 150 thousand square meters, enough territory for a Russian missile system to defend against the aggressor," Dzhagisha Dzhurishich told "Life" in an interview.
The Orthodox Serbs living in the village of Kralje at the foot of the Komovi mountains are not satisfied with the course of joining NATO which the government of Montenegro has taken.