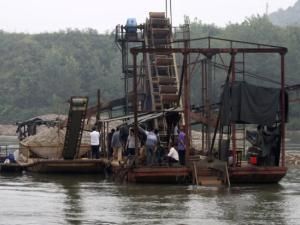 At least 11 people, including nine schoolchildren, died when an apparently overloaded ferry capsized in a river in southern China, reports said Saturday.
Local authorities said 45 people, including two crew, were aboard the boat when it became ensnared in a cable and tipped over, CCTV reported.
But witnesses quoted by the Beijing News said there were 92 schoolchildren on the ferry, and one blogger claimed to have counted as many as 63 bodies in the river after the Friday afternoon incident.