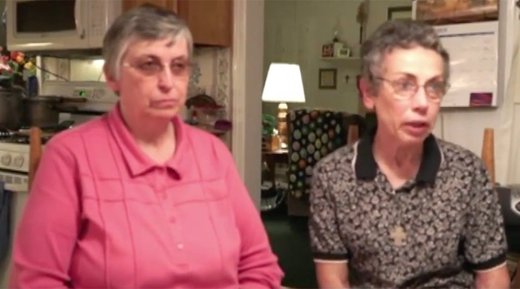 Two Catholic nuns who worked as nurses helping the poor in rural Mississippi were stabbed to death in their home. While authorities suspect robbery, the community is devastated by the loss.
Sister Margaret Held and Sister Paula Merrill, of the Kentucky-based Sisters of Charity of Nazareth, did not show up to work at the Lexington Medical Clinic in Durant, Mississippi on Thursday. Concerned co-workers alerted the police, who found the two women dead.
There were signs of a break-in at the home and the
nuns' car was stolen
, Maureen Smith, a spokeswoman for the Catholic Diocese of Jackson, told AP.
The blue Toyota Corolla was found later in the day, undamaged, about a mile away from the house.
It was towed to the state crime lab in Jackson, about 64 miles away, according to Mississippi Department of Public Safety spokesman Warren Strain.