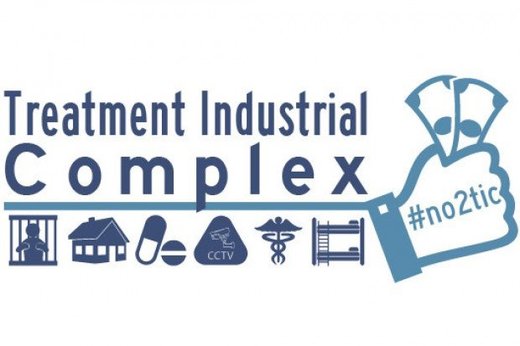 Private prison companies have had a rough couple of months.
First, the Department of Justice announced it would phase out its private contracts for management of Bureau of Prisons facilities. Then, the Department of Homeland Security said it would re-examine the use of for-profit immigrant detention facilities. Stock prices for publicly traded Corrections Corporation of America (CCA) and GEO Group both plummeted and last week CCA laid off 12 percent of its workforce.
This may well be the beginning of the end of for-profit prisons in America.
But it may not
. Like the Walking Dead TV zombies, you just can't count these bloodsuckers out until its over. And a disturbing new trend suggests it is not.
We call it the
Treatment Industrial Complex, or TIC
. Through a combination of acquisitions and mergers and an aggressive marketing campaign, for-profit prison companies are moving to preserve their profits by
seeking contracts to provide in-prison medical and mental health care; manage mental hospitals and civil commitment centers; and deliver "community corrections" programs
, including prisoner reentry services and "alternatives to incarceration" like electronic monitoring.