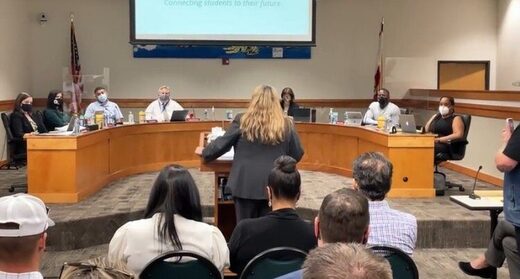 On Thursday, the Pennsylvania School Board Association (PSBA) became the first school district in the US to officially end their membership with the National School Board Association (NSBA).
The Pennsylvania members voted unanimously to leave the group after the National board sent a letter to Biden that asked him to use federal agencies to investigate, disrupt, and prosecute concerned parents who speak out against radical school policies and CRT-based curriculums.
The unbelievable NSBA letter called on Biden to use every available federal law enforcement agency to crack down on dissenting parents and implored him to categorize them as "domestic terrorists."
Just days later, Biden's DOJ went along with the request and
sicced the FBI
on these concerned American parents.