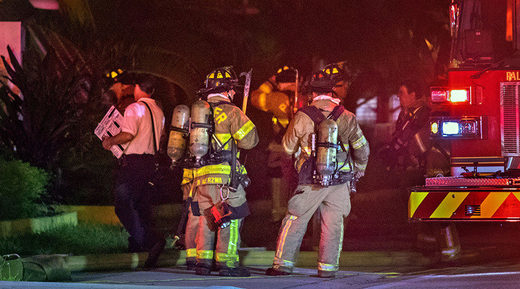 An overnight fire at a mosque in suburban Tampa, Florida was arson, authorities have ruled. The mosque endured minor damage, and no injuries have been reported. A nonprofit is offering a $5,000 reward for information about the fire.
Investigators with the state fire marshal and the US Bureau of Alcohol, Tobacco, Firearms and Explosives believe a fire at the Islamic Society of New Tampa's Daarus Salaam Mosque in Thonotosassa, Florida, was
intentionally set
,
according
to the
Tampa Bay Times.
Firefighters responded to a fire alarm at 2:10am local time, according to Hillsborough County Fire Rescue. The fire was quickly extinguished, and no injuries were reported. Only the interior of the mosque was damaged, that being from sprinkler water.