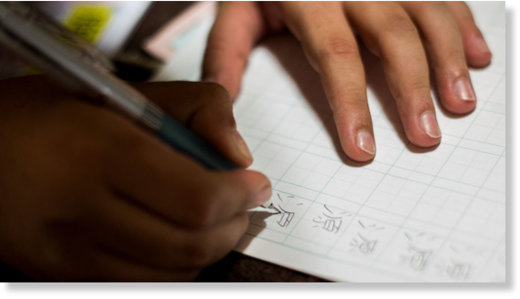 A 12-year-old boy has been stabbed to death by his father because he reportedly did not study for a school entrance exam in Japan's Aichi prefecture.
Kengo Satake, 48, told police he "argued with his son for not studying" for a test at a private junior high school, according to public broadcaster NHK.
"The father stabbed his son in the chest with a kitchen knife," a spokesperson said.
Parents are often under pressure for their children to attend prestigious schools as a sign of respect and competition for entry to the top schools is intense in Japan.