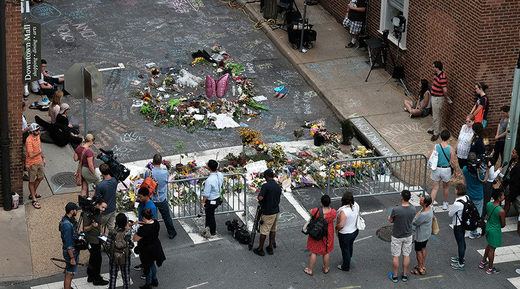 A Springfield police officer is being investigated after he wrote a Facebook comment saying "Hahahaha love this," in reaction to the Charlottesville car ramming by a white nationalist on the weekend that left one person dead.
"Hahahaha love this, maybe people shouldn't block road ways," Officer Conrad Lariviere wrote under a news story about the attack shared on Facebook by conservative commentator Ben Shapiro, MassLive
reports
.
Lariviere also wrote, "How do you know he was a nazi scumbag? Stop being part of the problem," in response to another commenter's post.