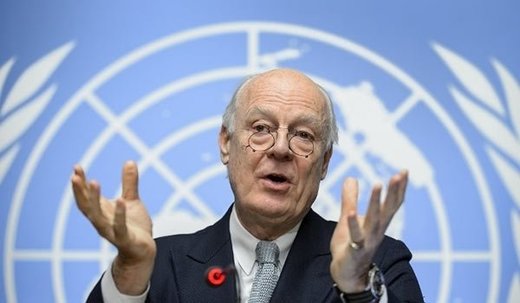 A large number of people in militant-held districts in Aleppo city in Northern Syrian called on the UN Special Envoy for Syria, Staffan de Mistura, to force Jeish al-Fatah's leaders to stop blocking civilians' exit from the Eastern districts of the city, local sources said Saturday.
"Civilians in the Eastern districts of Aleppo city have been calling their relative and friends in government-held neighborhoods of the city to urge UN officials, mainly de Mistura, to help them leave Aleppo via six government-established corridors," the sources said.
"They have reported in their phone calls with friends and relatives that
the terrorist groups open fire at anyone who trying to escape Aleppo
," the local sources said.