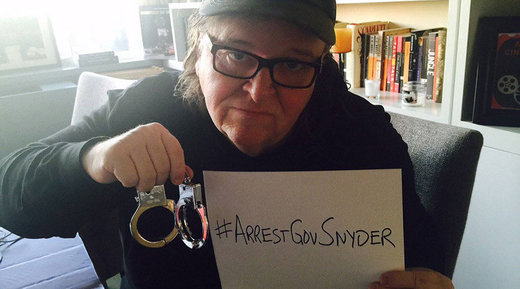 Filmmaker Michael Moore has warned President Obama that riots will begin in the troubled Michigan city of Flint unless their poisoned water crisis is resolved.
The native son, who first became known nationwide for his 1989 gritty documentary
Roger & Me
, wrote an open letter to the president in advance of his first visit to the
'Vehicle City'
since lead contamination decimated the water supply in 2014.
Moore warned Obama not to "make one of those 'we need to rebuild America's infrastructure' speeches" during his May 4 stop, because the problem isn't infrastructure but rather "a hate crime and mass poisoning of Black and poor people."
His message ended with an ominous
"The riots here, I'm certain, will begin sometime soon."