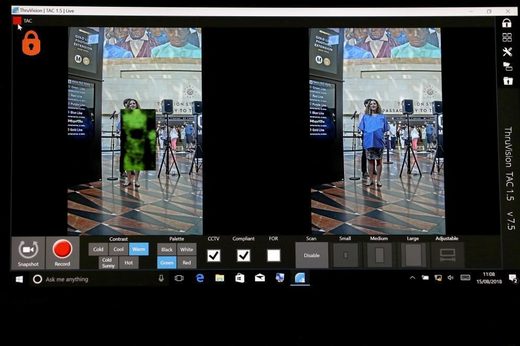 Los Angeles' urban railway is the first in the nation to roll out body scanners to protect passengers.
The Los Angeles County Metropolitan Transportation Authority, known as the Metro,
serving 9.6 million people
-- nearly a third of California's residents -- rolled out the body scanners at a media event at Union Station on Tuesday,
Metro said in its blog
.
More of the devices will be rolled out across the transit system, though officials did not provide specific dates.
The body scanners are high-security devices designed to screen passengers for improvised explosive devices or other weapons that could be intended to cause mass-casualty attacks.