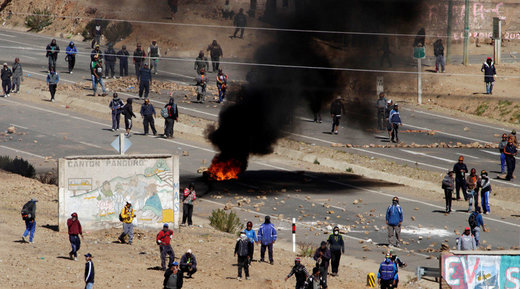 A senior Bolivian politician has been beaten to death by an angry mob of striking mineworkers, officials say. Rodolfo Illanes was reported to have gone to try to negotiate with the protesters, who subsequently kidnapped and killed him.
The alleged murder took place on Thursday evening in Panduro, which is 160 kilometers from the Bolivian capital of La Paz. Minister of Government Carlos Romero said that Illanes had gone to talk to the demonstrators, but was kidnapped by the striking miners.
"At this present time, all the indications are that our deputy minister Rodolfo Illanes has been brutally and cowardly murdered," he said, as cited by Reuters.
The director of a mining radio station, Moises Flores, wrote on his Twitter account that there has been visual conformation that Illanes was killed. "We have been able to see close up that vice-minister Illanes was dead. Colleagues told us that he had died of a beating," Flores told local radio.
Flores also suggested that Illanes' might have been killed in response to the deaths of three miners who died during the protests.