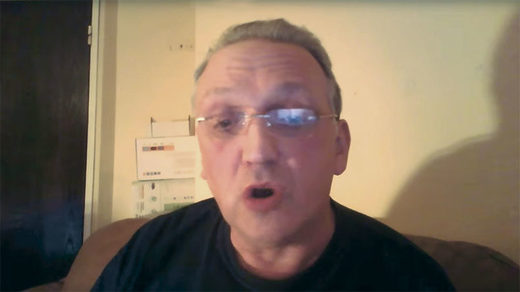 A prominent neo-Nazi and National Front organizer has come out as gay and revealed his Jewish heritage. He made the revelations about his violent past while renouncing far-right extremism.
Kevin Wilshaw, 58, spent his entire adult life promoting white supremacism and was a high-profile figure in the National Front (NF) in the 1980s.
He was still speaking at extremist events as recently as this year and was arrested for spewing race hate online in March.
Speaking to Channel 4 News, he admitted to acts of violence and racism including smashing a chair over someone's head in Leeds and vandalizing a mosque in Aylesbury.
He said he joined "because he didn't have many friends at school," and was looking for "comradeship" and to be "a member of a group of people that had an aim."
"Even though you end up being a group of people that through their own extreme views are cut off from society, you do have a sense of comradeship in that you're a member of a group that's being attacked by other people," he added.