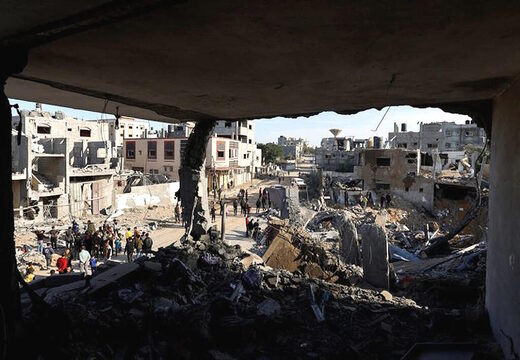 Israel ordered Palestinians to leave parts of the main southern city in the Gaza Strip on Monday
even as its bombs rained down on areas where it had told them to go.
Israeli troops and tanks also pressed the ground campaign against Hamas militants in the south of the enclave after having largely gained control of the now-devastated north.
Israel's military posted a map on social media platform X on Monday morning with around a quarter of the city of Khan Younis marked off in yellow as territory that must be evacuated at once.
Three arrows pointed south and west, telling people to head towards the Mediterranean coast and towards Rafah, near the Egyptian border.