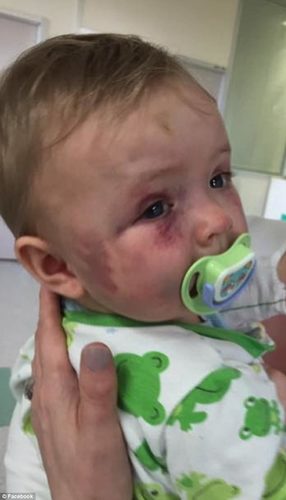 A mother who bashed her eight-month-old daughter with a kitchen utensil has walked free from court with a good behaviour bond after a judge found the baby's injuries were 'likely to resolve'.
Lorien Norman, 26, pleaded guilty to causing harm with intent after beating her toddler daughter with a slotted spoon.
Although the offence carries a maximum sentence of 13 years, Norman did not spend a day behind bars.
She was instead given a two-year good behaviour bond and ordered to pay $500.
District Court Judge Jack Costello told Norman If she followed Community Corrections orders and did not reoffend in any way for two years she would not spend the minimum non parole period of 10 months behind bars.