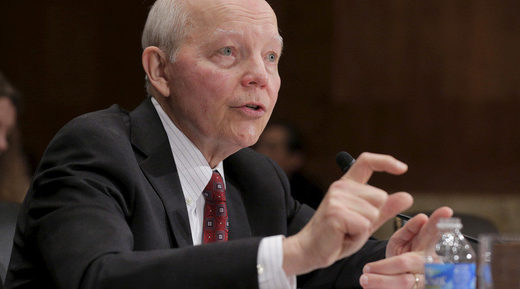 The IRS has discovered a breach that could mean the personal information of up to 100,000 students and others who filed for financial aid from the federal program FAFSA was stolen by hackers.
Internal Revenue Service (IRS) Commissioner John Koskinen admitted that information from student financial aid applicants may have been stolen by hackers, including names, birth dates and Social Security numbers, during testimony to the Senate Finance Committee on Thursday.
Koskinen said the problem came from a "data retrieval tool" that gave millions of student loan applicants the ability to upload their tax information from a federal return to a Free Application for Federal Student Aid (FAFSA) online.
The IRS examined 200 different ways that taxpayer information could be accessed. The agency found that hackers could easily breach the system using an e-file PIN. All they needed to sign on was a taxpayer's Social Security number, name and address.