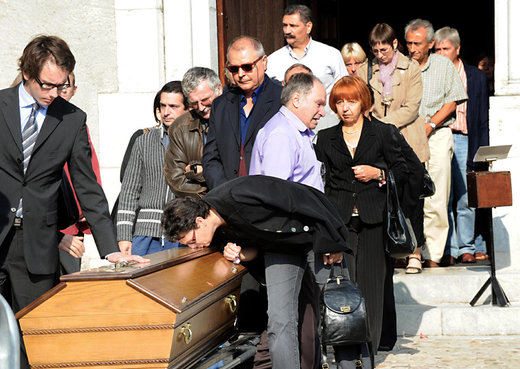 French prosecutors have called for telecommunications giant France Telecom, now renamed Orange, and its former executives to face trial over a wave of employee suicides, an investigation source said Thursday.
After a probe lasting seven years, prosecutors have asked an investigating judge to bring harassment charges against the
company
and its former chief executive Didier Lombard, the source told AFP.
Prosecutors want similar charges to be brought against the company's former number two, Louis-Pierre Wenes and its former human resources chief, Olivier Barberot.
Another four executives could be tried for complicity in the harassment, according to the requests, which were dated June 22.
A spokesman for Orange said the request for a trial was "a normal stage in the procedure (that) does not assume how the judge will decide."
Unions and management accept that 35 France Telecom employees took their own lives between 2008 and 2009.