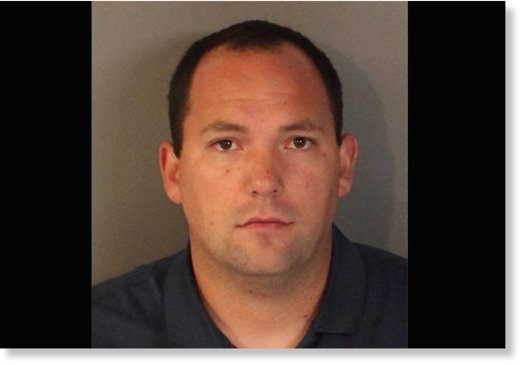 A California Highway Patrol officer is accused of secretly recording his sister-in-law in the bathroom of her home.
Jose Ignacio Roid, 30 of Roseville, was arrested on five counts of surreptitious recording. Investigators say nearly 20 videos were found on Roid's phone of the sister-in-law from a hidden camera in her bathroom.
Roid's wife found a receipt for a pen camera dated around the time her sister moved into a suite attached to their main house two months ago. When she confronted him about the camera, investigators say he said it was for his work as a CHP officer.
His wife later found an app on his phone that was linked to the camera with multiple videos of a naked woman. Thinking it was pornography like they had watched together in the past, she watched and instead found it was her sister.
Investigators do not believe the sister-in-law knew about the recordings or was part of an illicit relationship with Roid.
In all, 19 videos from five separate days between July 17 and Aug. 8 were found on the phone. All featured a nude woman in the bathroom believed to be the sister-in-law.
CBS13 is not identifying the victim of this case by name.
The CHP issued a statement saying it is cooperating with the investigation and that Roid has been placed on administrative leave.