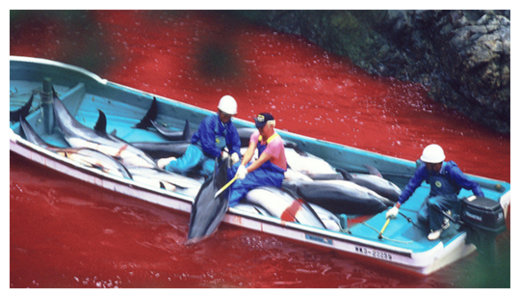 Controversial annual dolphin hunt has begun in Taiji, Japan despite protests of animal rights activists. Hundreds of dolphins are going to be killed in the bloodied waters of the town's infamous cove.
"We finally caught them. I'm relieved,"
Yoshifumi Kai, senior officer of the local fishermen association, told Kyodo News agency.
Hunters in diving costumes brawl with dolphins to select the best ones for aquariums. According to Dolphin Project, the best-looking and rarest live dolphins can cost up to hefty $300,000.