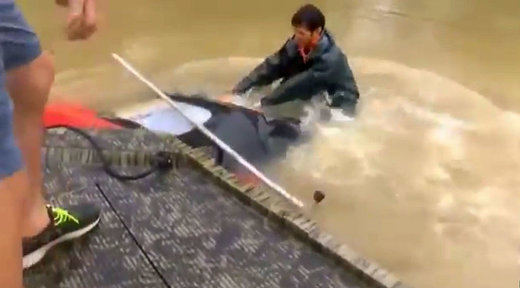 A driver and her pet were rescued just in the nick of time as their submerged car rapidly sank in Louisiana floodwaters.
The floods, which have killed at least three people, are the result of torrential downpours that continue to batter parts of the southern US state.
The dramatic and highly dangerous rescue was captured in a video that shows the moment three men pull up in a boat to save the woman from drowning in the Baton Rouge floods.