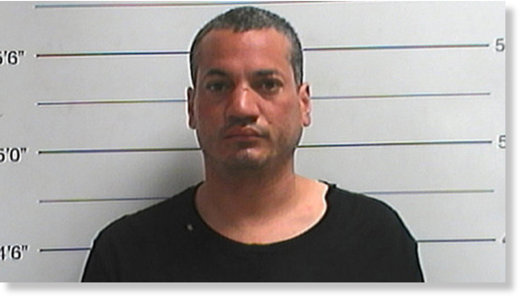 New Orleans police have arrested a man for shouting slurs at officers, charging him with a hate crime under Louisiana's unique "Blue Lives Matter" law. This the first case involving the new statute protecting cops, firefighters and emergency responders.
Raul Delatoba was arrested early Labor Day morning after a reports came in of a drunk man banging on a window of the Royal Sonesta Hotel, located in the city's French Quarter.
Two Louisiana State Troopers showed up at the scene in order to restrain Delatoba, 34, who refused to comply with requests to stop, and instead started shouting obscenities against hotel staff, witnesses and the police.
He was taken to the police station, where he continued to verbally
"attack members of the New Orleans Police Department,"
according to the
New Orleans Times-Picayune
.
Delatoba allegedly called an African-American male officer a
"dumb n****r"
and a female police officer a
"dumb c**t."