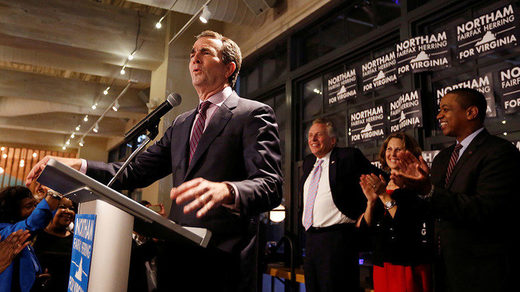 After a nail-biting race to replace outgoing Governor Terry McAuliffe, Democratic candidate Ralph Northam has become the new Governor of Virginia. The election was widely seen as a test of the impact of Trump's presidency.
With 59 percent of precincts reporting,
Northam was projected the winner with 51.4 percent of the vote, compared to Republican Ed Gillespie's 47.4 percent
, according to the Associated Press.
Northam said in his victory speech that the US is getting more diverse every year and that diversity is what makes the country great.
He vowed to make Virginia an inclusive state
that would "keep the light on and the door open."