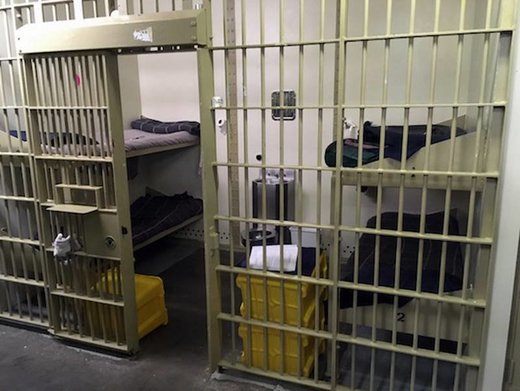 A nationwide prison work stoppage and hunger strike, begun on Sept. 9, the 45th anniversary of the Attica uprising, have seen over 20,000 prisoners in about 30 prisons do what we on the outside should do—refuse to cooperate. "We will not only demand the end to prison slavery, we will end it ourselves by ceasing to be slaves," prisoners of the Free Alabama Movement, the Free Ohio Movement and the IWW Incarcerated Workers Organizing Committee
wrote in a communique
.
This round of prison strikes—there will be more—has had little outside support and press coverage.
There have been few protests outside prison walls.
Prison authorities
—unlike during
the 1971 Attica uprising
when the press was allowed into the yard to interview the rebellious prisoners—
have shut out a compliant media.
They have identified strike leaders and placed them in isolation.
Whole prisons in states such as Texas were put on lockdown on the eve of the strike. It is hard to know how many prisoners are still on strike, just as it is hard to know how many stopped work or started to fast on Sept. 9.
Before the strike I was able to speak to prisoner leaders including
Melvin Ray, James Pleasant and Robert Earl Council
, all of whom led work stoppages in Alabama prisons in January 2014 as part of the Free Alabama Movement, as well as
Siddique Hasan
, one of five leaders of the April 1993 uprising at the Southern Ohio Correctional Facility at Lucasville, Ohio. (The Ohio revolt saw prisoners take control of the facility for 11 days after numerous grievances, including complaints about deaths allegedly caused by beatings from guards, went unanswered.) Now,
authorities have cut off the access of these and other prisoner leaders to the press and the rest of the outside world.
I have not been able to communicate with the four men since the strike began.