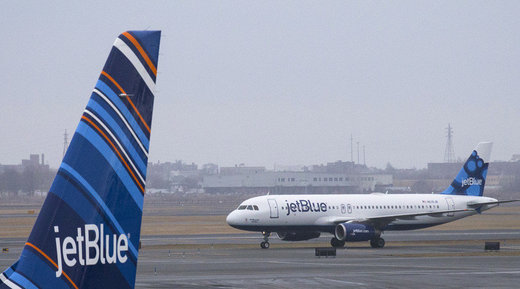 Twenty-two passengers and two crew members were injured when a JetBlue flight from Boston to Sacramento was forced to make an emergency landing in South Dakota.
Jet Blue's flight 429 is said to have encountered heavy turbulence, and had to divert to Rapid City, South Dakota, where it landed at 7:30 pm local time (3:30 am GMT), CBS Sacramento says.
The injured passengers and crew were sent to the hospital for evaluation, while the remaining passengers and personnel will continue their journey on a replacement plane.
The flight is now scheduled to reach its destination, Sacramento, at 4:04 am (12:04 GMT).