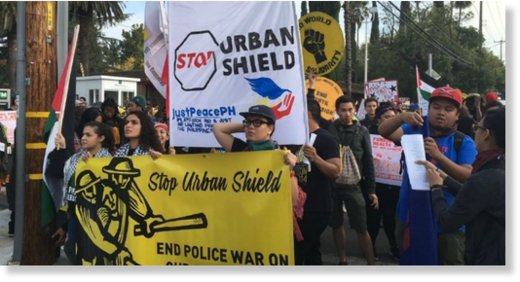 Nearly two dozen arrested for protesting 'Urban Shield'—the military and police expo in California
Hundreds of people gathered in California on Friday to protest Urban Shield, the annual expo showcasing police and military weapons and offering SWAT training in the Bay Area.
At least
23 people were arrested
as protesters from a wide swath of civil and human rights organizations locked themselves to the entrance of the Alameda County Fairgrounds, where the convention is taking place from September 8-12.
Critics say the event promotes violence and police militarization, particularly in minority and low-income communities.