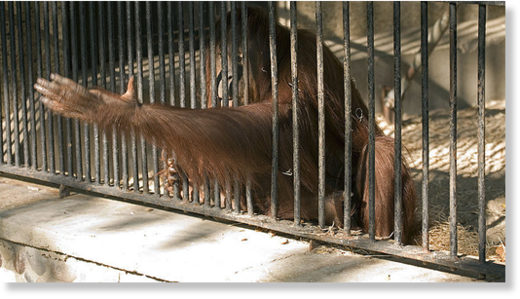 South Lakes Safari Zoo in Cumbria, north west England, has been found responsible for the deaths of 486 animals in its care, some of which perished from avoidable causes, including emaciation and hypothermia.
Campaigners have called for the
zoo's license to be removed
, after a report found an abnormal 12 percent death rate among its animals between 2013 and 2016.
Cases such as an African spurred Goliath tortoise, which died after being electrocuted by an electric fence, were "preventable" according to the Captive Animals Protection Society.
In another incident, the decomposing body of a
squirrel monkey
was discovered behind a radiator, while snow leopards Miska and Natasja were found partially eaten in their enclosure in 2015. Vets later raised questions over the feeding and nutrition of giraffes at the zoo.