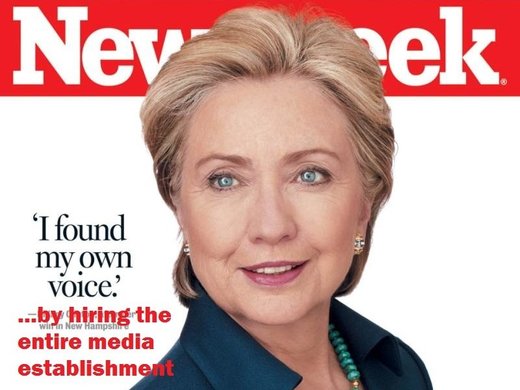 Newsweek
protected sources, alleged Kremlin tampering, threats and big-mouth romping and stomping by a
Newsweek
"operative".
All this and more illuminates the darkest alleyways of controlled western media.
A nasty backlash from
Vanity Fair/Newsweek
writer Kurt Eichenwald, over a Sputnik author's innocent mistake heralds a media circus act gone bad.
My report today is first and foremost, an effort to let new readers in on the kinds of mudslinging that goes on at
Newsweek
.
By way of background,
when a young journalist named Bill Moran was duped into making use of a doctored WikiLeaks cable, Newsweek
and Kurt Eichenwald leaped into action capitalizing on the mistake. Moran used a misattributed Sidney Blumenthal note, in order to refute clearly manipulative western mainstream rhetoric, and his mistake backfired loudly. The crap-storm that ensued began with the
Newsweek
piece;
'Dear Donald Trump and Vladimir Putin: I Am Not Sidney Blumenthal'
, and was fueled by sheer meanness, arrogance, and buffoonery. Moran's over-enthusiasm led to a media maelstrom, but it also cost him his job. What ensued is right out of a carnival freak show. It's a story of a young writer caught in between a holy or unholy rock and a hard place, and the darkest media wonderland you ever imagined.