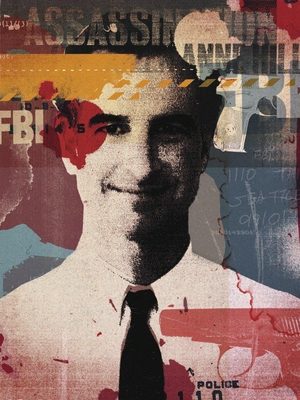 Tom Wales was not supposed to be home on the night of October 11, 2001. Wales, an Assistant United States Attorney in Seattle, had planned to have dinner and spend the evening with his girlfriend, Marlis DeJongh, a court reporter who lived downtown. But that afternoon Wales called DeJongh and said that he had projects he needed to work on at home. In the evening, after leaving his office, near the federal courthouse, he returned to his Craftsman-style, wood-frame house in a quiet neighborhood known as Queen Anne.
Wales was forty-nine years old and had been a federal prosecutor for eighteen years. When he worked late, which was often, he would tell his family and friends, "I'm here at my post, serving my sovereign." The phrase was partly a joke, a bit of feigned grandiosity to justify a tendency toward excessive meticulousness: Wales did things slowly. He also had idealistic notions about his work. He took satisfaction in mustering the resources of the federal government to take on criminals, especially those with white collars who abused their privileged status.
On the night of October 11th, Wales arrived home after 7
P.M.
, gave his twenty-year-old cat, Sam, her nightly arthritis medication, and prepared to install some drywall in a stairwell on the second floor. At about ten o'clock, carrying a glass of wine, he went to the basement office that he had been sharing with his ex-wife, Elizabeth. Tom and Elizabeth had met as high-school students at Milton Academy, outside Boston, and married when Tom was an undergraduate at Harvard. They had a son and a daughter, who at the time were both in Britain, attending graduate school, and they had divorced, amicably, in 2000. (Elizabeth had come out as a lesbian, and the marriage was an inevitable casualty.) Under the terms of the divorce, Tom kept the house, though Elizabeth, a literary agent, ran her business from the basement during the day. Tom used a computer there at night, usually to send e-mails to his children and to DeJongh. That night, he had also planned to work on a fund-raising letter for Washington CeaseFire, the leading gun-control advocacy group in the state, of which he was president.