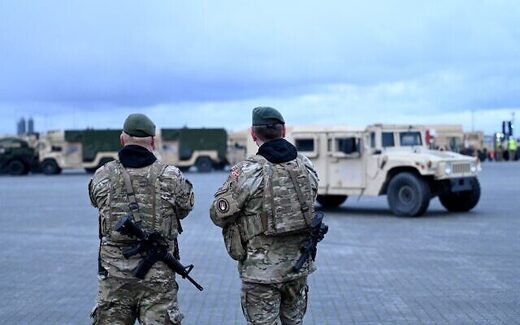 Amid a high terrorist threat from Islamists, the ruling Social Democrats and Liberals in Denmark are taking decisive measures. To address the threat posed by radical Islamists, the Danish army will be activated to support the 11,360 police officers in safeguarding Jewish institutions.
Comment:
Except, over the last
decade
, a significant number of these alleged hate crimes were later revealed to have been hoaxes perpetrated by people
connected
to the Jewish community.
Similar to scenes witnessed in other European cities, armed soldiers in wheeled armored vehicles and off-road vehicles will now patrol road junctions and key locations in major Danish cities.
Defense Minister Troels Lund Poulsen emphasizes the seriousness of the threat, leading to the deployment of the armed forces starting December 6th
, European media
reported
.