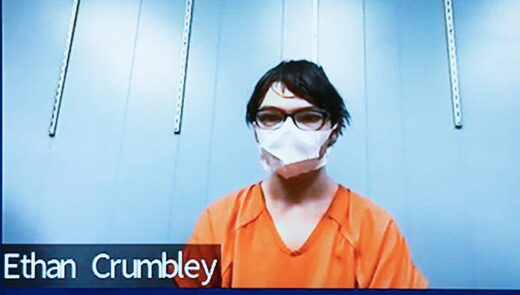 Oxford school shooting suspect Ethan Crumbley repeatedly texted his mom about "demons" and "ghosts" in the house, videotaped himself torturing animals, made Molotov cocktails at home, drew a sketch of himself shooting up his school in a journal, and once texted a friend "it's time to shoot up a school JK," prosecutors disclosed in court Friday.
But the teen's parents failed to get their son any help, they said, because they ignored the red flags, didn't pay enough attention to him and instead fed into his unhealthy obsession with guns.
"They did not intervene. They did not schedule therapy," Assistant Oakland County Prosecutor Marc Keast said in court Friday. "Instead, they bought him what he desperately wanted, a 9mm Sig Sauer handgun."