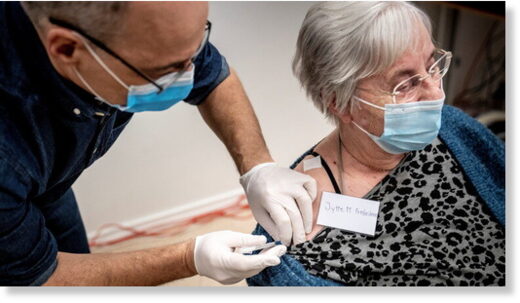 Denmark will follow the UK in delaying administering second doses of the Pfizer/BioNTech Covid-19 jab beyond the recommended 21-day period, despite safety warnings from the manufacturer against altering the vaccine regimen.
On Monday, the director of the Danish National Board of Health, Søren Brostrøm, told the news agency Ritzau it had updated its guidance so Danes could be given their second shot of the two-part inoculation up to six weeks after the first dose.
However, Brostrøm added that second doses of the Pfizer vaccine should still be given three to four weeks after the first, where possible, in accordance with the time period used in clinical trials to calculate the vaccine's 95 percent efficacy rating.
Meanwhile, on Monday, German health chiefs were attempting to secure independent advice about whether to delay the second shot of the Pfizer vaccine beyond the 42-day maximum limit set by the European Medicines Agency (EMA), according to Reuters.