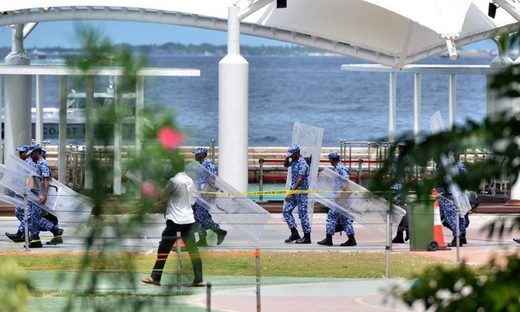 Three people including an Australian man have been stabbed in the Maldives in an attack claimed by Islamic State sympathisers.
Police in the South Asian archipelago said the Australian, 44, and two Chinese nationals were stabbed by "suspected extremists" between 7pm and 8pm on Tuesday on Hulhimalé, an island near the capital Male.
Three people had been arrested in relation to the attack on Thursday, police said.
"The Maldives Police Service is working closely with all relevant stakeholders in this matter, and assures the public of our continued efforts to ensure the safety and security of those in Maldives," said in a statement.