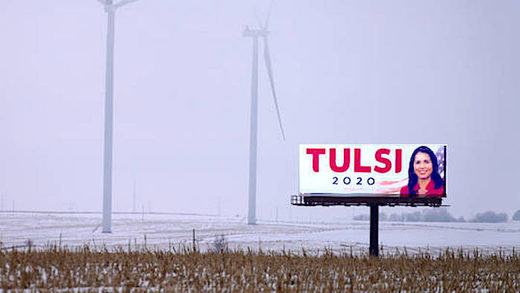 A Tulsi Gabbard supporter was physically attacked with a Sharpie marker and called a Russian terrorist after voicing support for the candidate at an Iowa caucus,
one of several reports of Gabbard supporters being "abused."
Caucusing for the Hawaii congresswoman can be hazardous to one's health, if reports from Monday's botched vote in Iowa are any indication.
Journalist Dack Rouleau accidentally triggered a supporter of billionaire candidate Tom Steyer into a full-on Jekyll-and-Hyde transformation culminating in physical attack when he casually mentioned that he would be voting for Gabbard.