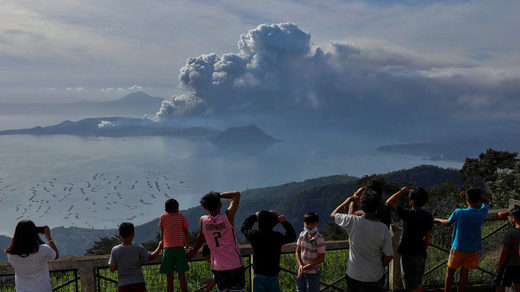 Lloyd's of London, one of the world's largest insurance markets, warned that volcanic eruptions could bury 15 major cities in lava and ash in the coming two centuries. As always though, there's money to be made in catastrophe.
The Philippines' Taal Volcano belched into life on Sunday, spewing a cloud of ash half a kilometer into the sky and shutting down Manila's international airport less than 80km (50 miles) away. As lava shot out of the volcano and earthquakes rumbled nearby, scientists warned of an
"imminent"
eruption.
The Taal Volcano last erupted in 1977, but a previous eruption in 1911 killed more than 1,300 people. Residents of the area surrounding Taal Lake are therefore worried about the possibility of another disaster.
Such catastrophic eruptions will only become more common in the coming 100-200 years, Lloyd's of London
warned
on Tuesday. According to the venerable insurer,
around half of the world's volcanoes in eruption are expected to have "reawakened" during this time, after lying dormant for generations.
Moreover, Lloyd's added, "about one percent of the world's population lives in 15 cities within range of an active volcano."