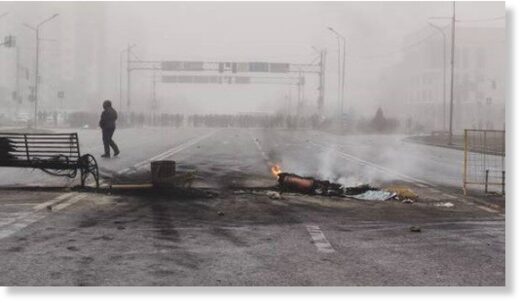 Flights to Kazakhstan are being cancelled after Almaty International Airport, the country's busiest, was reportedly seized by protesters, on Wednesday, amid
mass unrest triggered by a liquefied gas price hike.
While no visual evidence was immediately available from the airport due to
a mass internet blackout said to be happening in Kazakhstan
, locally-sourced Telegram news channel Orda cited the airport's press service as confirming they were no longer in control of the location.
It claimed the media team had confirmed the seizure of the building by some "45 invaders." but that there were no passengers in the terminal at the time.