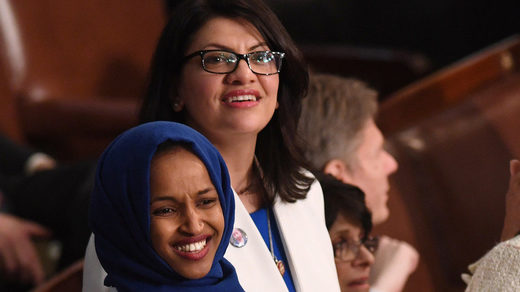 Far-left Rep. Rashida Tlaib (D-MI) was widely slammed online on Monday after she made
arguably the most extreme far-left proposal of any notable public figure over the last year
, calling for there to be "no more policing" and "incarceration" because the system "can't be reformed."

Comment: In practice this means criminals run free - plus the establishment of a secret police force (largely staffed by those criminals) to eliminate all dissidents.


Tlaib's remarks came after 20-year-old Daunte Wright was shot as he attempted to run from police who pulled him over on Sunday over expired license plate tags. Wright had a warrant out for his arrest for running from police and for a weapons charge. Police later said that the officer who shot Wright thought she was using her taser.
"It wasn't an accident. Policing in our country is inherently & intentionally racist," Tlaib said. "Daunte Wright was met with aggression & violence. I am done with those who condone government funded murder. No more policing, incarceration, and militarization. It can't be reformed."

Comment: There's no evidence racism had anything to do with Wright's death. Tlaib is exploiting his death to play revolutionary politics.


Tlaib was widely slammed online by people who called the proposal insane and who noted that the "no more policing" slogan would be a killer for the Democrats in the upcoming 2022.