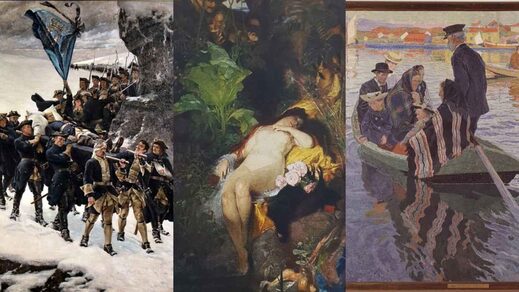 The Swedish National Museum is under fire for attaching "warning labels" to classic pieces of art, tipping viewers off about the dangerous "nationalism," racism, and "patriarchal gender roles" apparently hidden on canvas.
From reimagining its
viking warriors
as "transgender" to hanging
homosexual art
in its churches, to declaring its own history "
copied
," Swedish society has apparently committed itself to a full-throttle woke makeover in recent years. The Swedish National Museum in Stockholm is no different.
Since it reopened in 2018, audiences soon noticed new, "politicized" labels on paintings. Archaeologist Leif Gren reviewed them last week in an opinion piece for
Vestmanlands Lans Tidning
, concluding that museum officials weren't letting visitors "think for themselves."