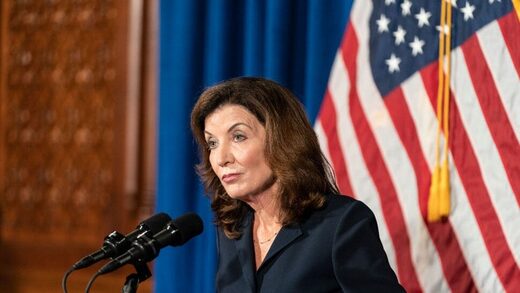 A federal judge on Tuesday extended a ban on Democratic New York Governor Kathy Hochul's order mandating all health care workers in the state of New York to be vaccinated against COVID-19, without any exceptions, lest they be fired.
The restraining order was pushed back another two weeks; now health care and longterm care employees in the state seeking a religious exemption can remain unvaccinated until at least October 12, and keep their jobs.
"Breaking: federal judge extends the temporary ban on the NYS vaccine mandate for health care industry workers claiming a religious exemption until October 12th," News 10 NBC reporter Berkeley Brean said Tuesday. "Then the order could turn into a preliminary injunction."