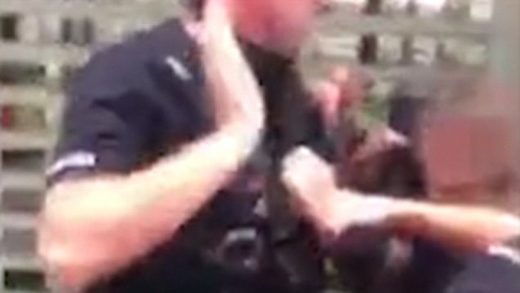 This is the shocking moment a police officer was filmed striking a 14-year-old girl in the face during an arrest in Lancashire.
The teenager and a 52-year-old woman were arrested on suspicion of assaulting police on Monday afternoon in Accrington, after two officers had to be taken to hospital after the incident.
Yet during the arrest, a male police officer from Lancashire Police could be seen hitting the girl in the face during the struggle.
Shocking footage shows the girl being referred to as a 'young woman' despite her being only 14.
A male and female officer attempt to restrain the teenager as a crowd screams 'get off her' before the male officer hits the girl.
The crowd immediately respond with one shouting 'this man's smacking up a little girl... she was smacked... you are losing your job'.