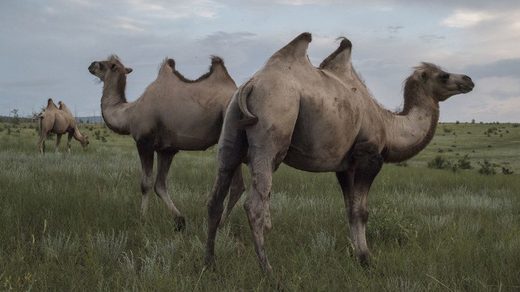 Prosecutors in Buryatia have launched an investigation into a video showing the ritualistic killing of five camels after it went viral and attracted condemnation. Those responsible insist the act was meant to strengthen Russia.
The controversial video was published on February 1, but attracted little attention until going viral this week. It shows Artur Tsibikov, who calls himself the deputy high shaman of Russia, leading a group of supporters in a ritual animal sacrifice. The camels were slaughtered, and their meat was cooked before being laid out along with their pelts on a giant pyre, which was then burned. Drums could be heard during the ritual.
Tsibikov, also known by his shamanic name Zaarin, said the ritual that he and his group conducted was a very rare one, which required a very strong shaman to oversee it.
The burnt animals were meant to bring strength to Russia and unify the people inhabiting it, especially the less numerous, like the Buryat people.