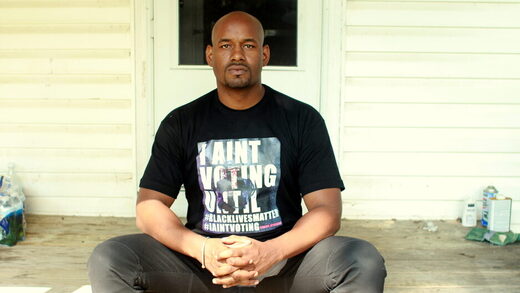 Greater New York Black Lives Matter president Hawk Newsome joined "
The Story
" Wednesday to discuss the direction of the movement in the wake of George Floyd's death in police custody and the subsequent demonstrations across the country, many of which have sparked destruction and violence.
"You ... have said that violence is sometimes necessary in these situations," host Martha MacCallum told Newsome. "What exactly is it that you hope to achieve through violence?"
"Wow, it's interesting that you would pose that question like that," Newsome responded, "because this country is built upon violence. What was the American Revolution, what's our diplomacy across the globe?