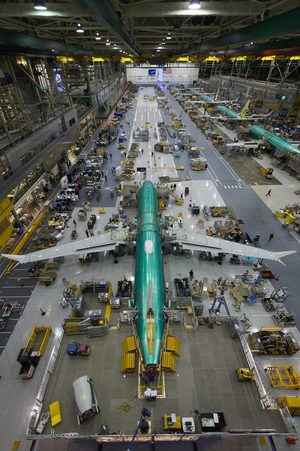 Boeing and the Federal Aviation Administration (FAA) confirmed on Sunday they are reviewing a wiring issue that could potentially cause a short circuit on the 737 MAX.
Boeing spokesman Gordon Johndroe said Sunday the U.S. planemaker "identified this issue as part of that rigorous process, and we are working with the FAA to perform the appropriate analysis. It would be premature to speculate as to whether this analysis will lead to any design changes."
The New York Times reported Boeing is
reviewing whether two bundles of wiring are too close together, which could lead to a short circuit and potentially result in a crash if pilots did not respond appropriately
.