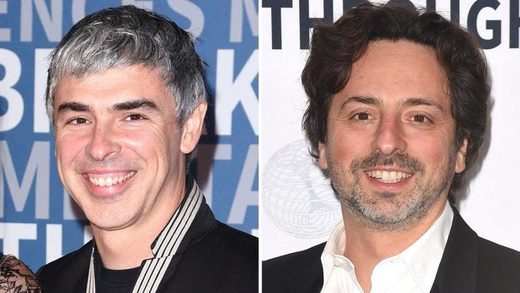 Larry Page and Sergey Brin, the Stanford students who founded Google 21 years ago as a research project before transforming it into one of the world's most valuable companies, are stepping back from their day-to-day roles at tech holding company Alphabet, ending what is arguably the most successful management double-act in history. Sundar Pichai, who in 2015 became the CEO of Google, will also become the CEO of Alphabet.
In a
public letter announcing the change
, Mr Page and Mr Brin did not give specific reasons for stepping away from the company, instead painting it as a natural progression for Alphabet as it becomes a more mature company.
"Today, in 2019, if the company was a person, it would be a young adult of 21 and it would be time to leave the roost. While it has been a tremendous privilege to be deeply involved in the day-to-day management of the company for so long, we believe it's time to assume the role of proud parents — offering advice and love, but not daily nagging!"