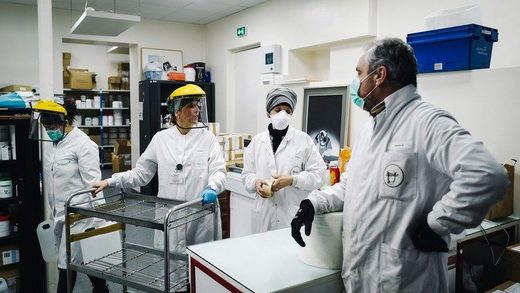 Violent behavior against pharmacy workers has surged since strict quarantine was imposed in France in order to quell Covid-19, the country's pharmacist association chief has said.
"The situation has deteriorated.
Isolation tends to exacerbate fear, anxiety and aggression
," Carine Wolf-Thal, the head of France's National Chamber of Pharmacists told Le Parisien newspaper on Wednesday.
"Our system... shows
a 50 to 60 percent increase in aggressive action [against pharmacists] since the beginning of the isolation regime compared to the same weeks last year. These actions include insults, threats, but also physical attacks and break-ins
."