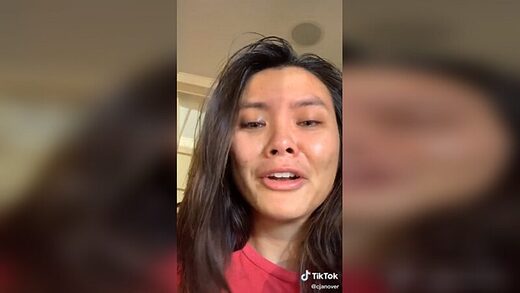 A Harvard graduate has reportedly lost her job after posting a now-viral TikTok video in which she vowed to assault anyone who didn't support the Black Lives Matter (BLM) movement. The internet had mixed feelings about her firing.
Claira Janover became an overnight sensation after several news outlets caught wind of a video in which she threatened to attack anyone "entitled" enough to believe that "all lives matter."
"I'ma stab you, and while you're struggling and bleeding out, I'ma show you my paper cut and say, 'My cut matters too,'" she declared in the TikTok clip.