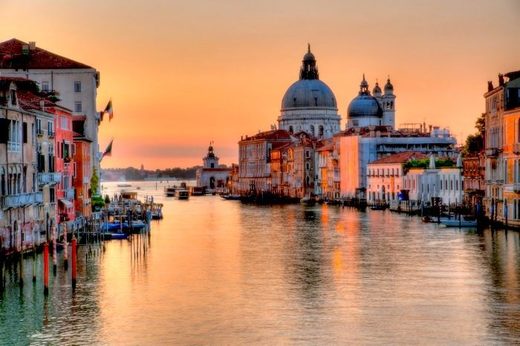 Venetians headed to the polls on Sunday to decide whether they want the historic and 'floating' centre of the city to literally break away from its more populated boroughs on the mainland,
a vote brought on by the negative consequences of mass tourism on Venice's residents.
Venice authorities have called on its citizens to decide whether they want to split their municipality in two -
on one side the historic city and islands which are famously built on stilts on the lagoon, and on the other the inland and more residential 'frazioni' known as Mestre.
It's a decision that beggars belief at a time when referendums across Europe, approved or attempted, seem to be sowing more divisions than any actual prospect of civil neighbourliness.
But the case for a referendum in Venice isn't one based on cultural identity or fear of foreign government;
instead its focal points are mass tourism, depopulation and urban decay.
On Wednesday September 25 Veneto Region's president Luca Zaia announced that the referendum was legitimate and could go ahead in two months, even though he did not have the support of Venice mayor Luigi Brugnaro, who urged all residents not to take part in "yet another referendum on separation."