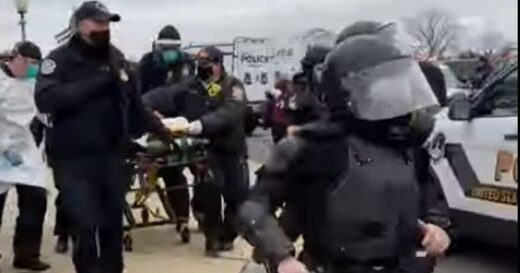 The mainstream narrative of the shooting of Ashli Babbitt is a horrifying stream of lies
Words cannot express the shock and disbelief I felt after witnessing the immediate aftermath of the Capitol Hill Shooting. But that didn't compare at all to the horror of turning on the news and seeing brazen, flagrant lies about what I'd just witnessed.
There was no "riot" at the United States Capitol Building. There was no "massive armed assault".
There were hundreds of thousands of peaceful protesters blanketing downtown D.C. while maybe a few dozen troublemakers engaged in trespassing and petty vandalism at the Capitol Building.