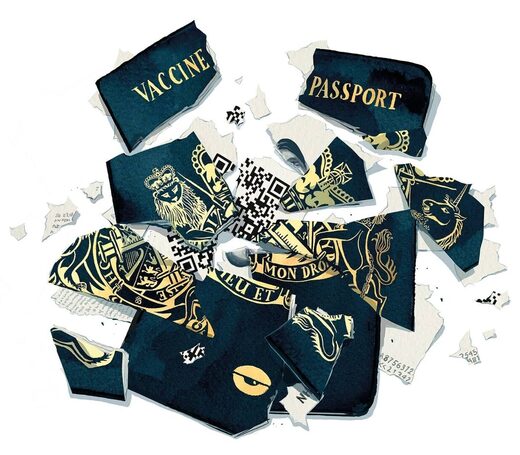 Flying anywhere right now is difficult, but for those of us who are jabbed, it is at least possible. So just after Christmas I set off for America to see my family in Connecticut,
armed with the NHS app technology which we were once assured would never be used as a vaccine passport. It's now precisely that.
I tapped my phone to summon my travel credentials en route to Heathrow, but to my astonishment my vaccination status wasn't there: 'No Covid-19 records found.' My 'passport' had been suspended.
My crime, it turned out, was to have caught Omicron in mid-December. I'd had a positive result on a lateral flow test and, following the guidance at the time, several days later had taken a PCR test to confirm it. By the time I was travelling, I had recovered and was comfortably out of isolation. But the app disagreed.
'You have had a positive PCR test result,' it said. 'You must wait ten days after a positive PCR test before you can either get an NHS Covid pass or start using an existing one again.' This did not line up with the official rules. Anyone infected with Covid can now stop isolating after seven days, as long as they test negative twice. I was on day 12.