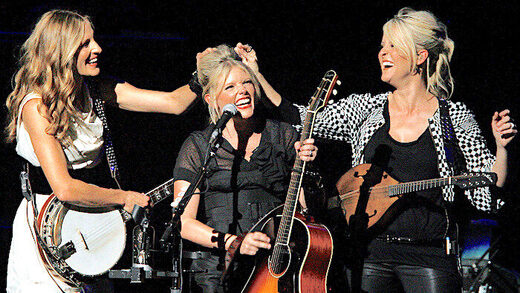 Pop-country superstars The Dixie Chicks are the latest entertainers to heed the calls of the social justice movement. Dropping the "Dixie" due to its links with the slave-owning south, the group now simply goes by "The Chicks."
The Texas trio changed their name on Thursday with little fanfare, placing a short message on their website reading
"We want to meet this moment."
Further cementing their progressive position, they released a
new song and music video entitled "March March," which lists the names of dozens of black people killed by police in the U.S.