Comment: US national media either ignored or bashed this event, while even local media pooh-poohed it, but the 4-year-old trend of Trump speaking to sell-out crowds at large venues demonstrates that he is far and away the most popular leader the US has had for decades...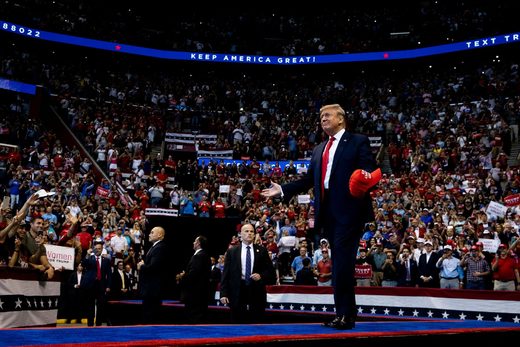 President Donald Trump's supporters outside his "homecoming" rally at the BB&T Center in Sunrise Tuesday took the theme to heart, grilling hot dogs from the backs of trucks and sunning themselves on patriotic-themed lawn chairs like they were attending a block party for their famous new Florida neighbor.

Comment: Indeed, in addition to the capacity crowd of 22,000 inside the arena, an overflow crowd of several thousand more watched the event on a big screen outside.


But when the doors opened for supporters to start filing into the arena, they ditched their chairs in piles throughout the parking lot — or, in some cases, returned them to a rental table — and headed into the center en masse for the campaign rally.