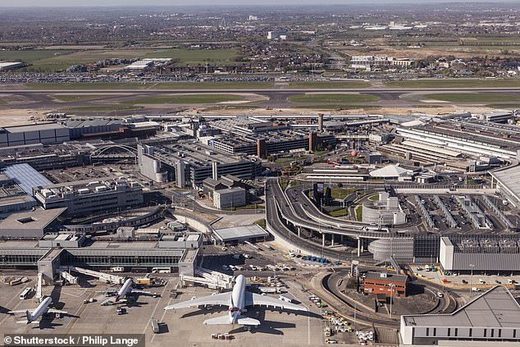 Dozens of flights bound for Heathrow were diverted or delayed this morning after an RAF plane demanded an 'unplanned' use of airspace.
At least four Heathrow-bound British Airways flights and one Virgin Atlantic aircraft were forced to land at other airports
such as Gatwick, Stansted and Luton.
Meanwhile, many other flights were delayed as a result of planes being 'stacked' above Greater London as they waited for airspace to clear.
The closure of airspace - which
began at around 9am on Friday - lasted for approximately 20 minutes
.