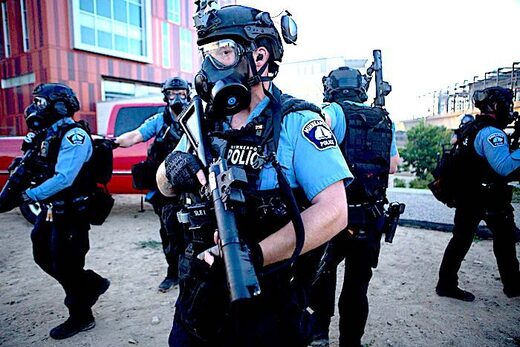 Minneapolis City Council members, who recently
voted to defund the police department
, demanded answers from the city's police chief for the recent uptick in crime.
"What I am sort of flabbergasted by right now is colleagues, who a very short time ago were calling for abolition, are now suggesting we should be putting more resources and funding into MPD,"
Councilmember Phillipe Cunningham, who supported defunding the department, said during a police reform meeting Tuesday.
The council took more than $1 million from the police budget this summer to hire "violence interrupters,"
who are supposed to defuse potentially violent situations instead of police officers. The impetus for the policy came in the aftermath of
George Floyd's death
during his arrest by Minneapolis police officers on May 25, sparking
protests all over the country
.
In June, the
council voted unanimously
to dismantle the police department in favor of a "Department of Community Safety." That plan was delayed in August
when the Minneapolis Charter Commission
voted to take more time to review the plan
.
According to Minneapolis Police Department crime data, violent crimes such as assaults, robberies, and homicides are up in 2020.
In August, the city passed the grim milestone of seeing
more homicides in 2020
than in all of 2019. Arsons are also up 55%
.