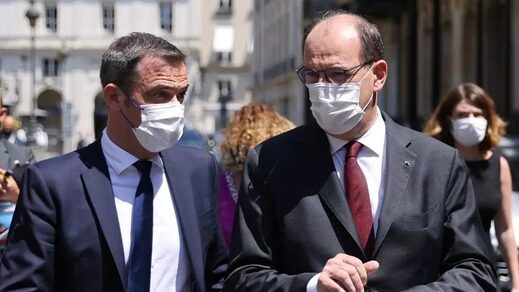 France is lifting mandatory mask-wearing outdoors and will halt an eight-month nightly coronavirus curfew on June 20.
Prime Minister Jean Castex welcomed the "very good news" and said the requirement for people to wear masks outdoors in much of the country would be lifted from Thursday, with some exceptions, while the curfew will be lifted on Sunday, ten days earlier than expected.
Masks will still be required outdoors on public transport, in stadiums and other crowded places, the premier said.
The announcement comes as new daily infections in France fell to 3,200 on Tuesday, the lowest level since August 2020 and well below the upper limit of 5,000 cases President Emmanuel Macron had set as his goal late last year.
Mandatory mask-wearing outdoors and the curfew, which was put in place on October 30 and had at one point been as early as 6pm, had begun to encounter growing opposition among the French public in the hot summer weather.