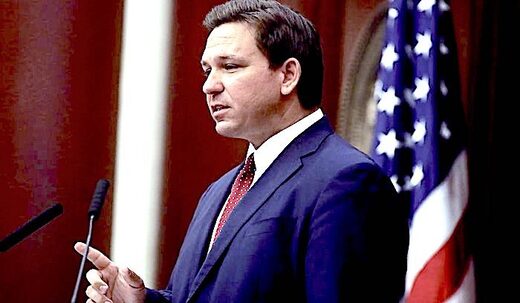 Florida Gov. Ron DeSantis issued an executive order Friday banning businesses from requiring customers to show proof they have been vaccinated against COVID-19 in order to get service.
The Republican governor had previously announced his intent to issue an order banning so-called "vaccine passports."
His action also barred any government agency in Florida from issuing such documentation for the purpose of providing proof of vaccinations.
In his executive order, DeSantis asserts that
"vaccination passports reduce individual freedom and will harm patient privacy."
Effective immediately, Florida businesses are barred from requiring patrons to provide documentation certifying COVID-19 vaccination to enter a business or to get served. But the order does not preclude businesses such as restaurants and retail stores from screening protocols and other measures recommended by state and federal health officials.