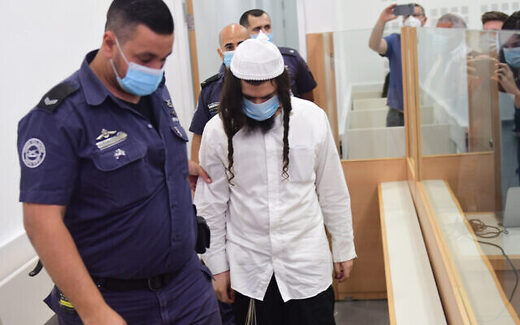 An Israeli man found guilty of carrying out a deadly 2015 firebombing that killed an 18-month-old Palestinian boy and his parents was sentenced on Monday to three life sentences.
Handing down the sentence, the Lod District Court said Amiram Ben Uliel, 26, committed the attack out of "extreme and racist ideology."
Ben Uliel, along with a teenage accomplice, were convicted previously over the 2015 arson attack in Duma. The attack, one of the most brutal acts of Jewish terror in recent years, claimed the lives of Sa'ad and Riham Dawabsha and their 18-month-old son Ali. Five-year-old Ahmed was the lone survivor of the attack.
The accomplice will be sentenced on Wednesday.