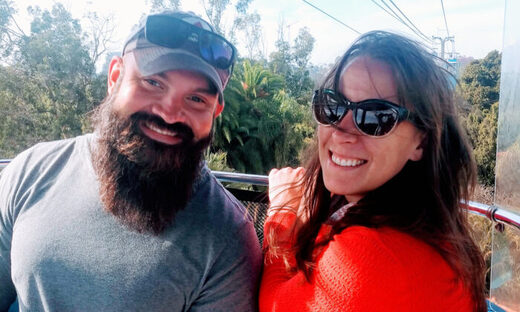 Video shows female Trump supporter's desperate pleas to prevent rioters from breaking windows: "Stop! No! Don't! Wait!"
Ashli Babbitt, who was fatally shot by a police officer at the U.S. Capitol on Jan. 6, 2021, desperately tried to prevent rioters from vandalizing the doors leading to the Speaker's Lobby at the Capitol that day, even stepping between one troublemaker and officers guarding the doors, a video footage analysis shows.
Frame-by-frame video evidence analyzed by
The Epoch Times
paints a vastly different picture of Babbitt's actions than that portrayed in media accounts over the past year. News media regularly painted Babbitt as "violent," a "rioter," or an "insurrectionist" who was angrily trying to breach the Speaker's Lobby.
Video clips appear to show she tried to prevent the attack, not join it.