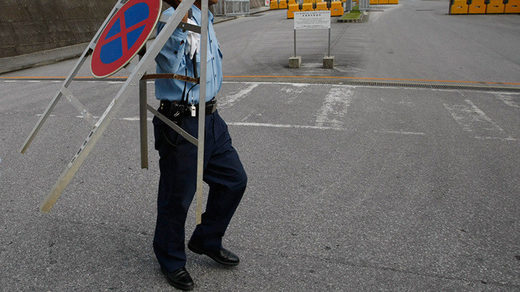 A US military truck collided with a light vehicle in Okinawa, Japan, killing an elderly civilian, local media reports. The driver, a member of the US Marine Corps, was drunk at the moment of the crash and is being questioned.
On Sunday morning, the driver of a US military truck
reportedly
violated traffic regulations, running a red light and crashing into a light vehicle at an intersection in Naha, the capital of Okinawa Prefecture
,
according to NHK.
The Japanese driver, 61, of the civilian truck was taken unconscious to a local hospital, where he died an hour and a half later.