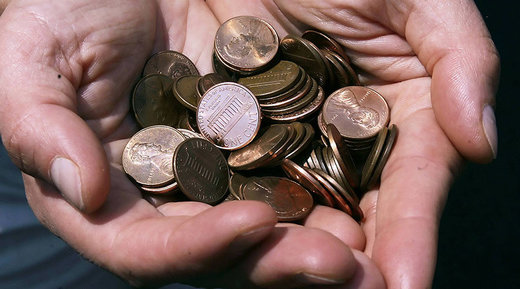 Americans are dipping into their savings, if they have any, even more than they did last year, a new survey finds. Nearly 70 percent of Americans report having less than $1,000 in savings, and the pattern touches all age groups.
Even those making $100,000 to $149,999 a year had less than $1,000 or nothing at all in savings 44 percent of the time,
according
to GoBankingRates.com, which released its findings Monday.
Spendthrift habits seem to have increased from last year, when the Los Angeles-based financial website found 62 percent of more than 5,000 adults had less than $1,000 in savings.
This year's survey asking the same question to more than 7,000 adults, 69 percent of whom said their savings account total lacked a comma.
Half of those, 34 percent, had saved a big fat goose egg, an increase of 6 percent from the year prior, when 28 percent reported having $0 in savings.