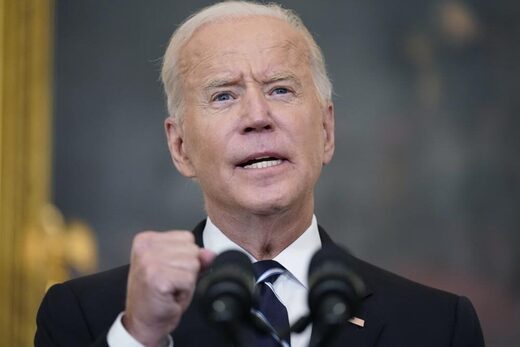 In his most forceful pandemic actions and words, President Joe Biden on Thursday ordered sweeping new federal vaccine requirements for as many as 100 million Americans — private-sector employees as well as health care workers and federal contractors — in an all-out effort to curb the surging COVID-19 delta variant.
Speaking at the White House, Biden sharply criticized the tens of millions of Americans who are not yet vaccinated, despite months of availability and incentives.
"We've been patient. But our patience is wearing thin, and your refusal has cost all of us," he said, all but biting off his words. The unvaccinated minority "can cause a lot of damage, and they are."
Republican leaders — and some union chiefs, too — said
Biden was going too far in trying to muscle private companies and workers, a certain sign of legal challenges to come.
Gov. Henry McMaster of South Carolina said in a statement that "Biden and the radical Democrats (have) thumbed their noses at the Constitution," while American Federation of Government Employees National President Everett Kelley insisted that "changes like this should be negotiated with our bargaining units where appropriate."