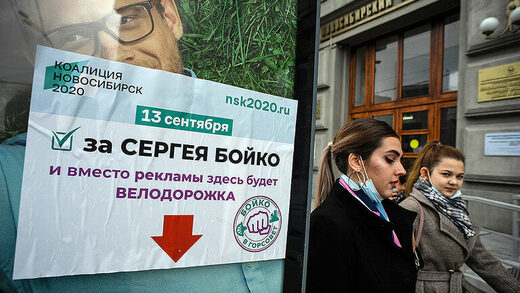 Those hoping for liberal politicians to make gains in this weekend's Russian local elections are set to be disappointed. While the pro-Putin United Russia may suffer losses, it will likely benefit nationalists and communists.
Over the weekend, some 35 million Russians will have the opportunity to vote in local elections in about a third of the country's regions. Electors will vote for 22 city councils, 18 regional governors, and 11 regional parliaments. Pundits are watching carefully to see if the results provide any indications of a shift in the popular mood.
This year, online voting is permitted and the contests are spread out over three days.
Officially, the reason is to avoid overcrowding in polling stations in the midst of the Covid pandemic, but some see the changes as a means of giving the government more opportunities to commit electoral fraud. This reflects a common perception that Russian elections hold little meaning due to widespread manipulation by the authorities.