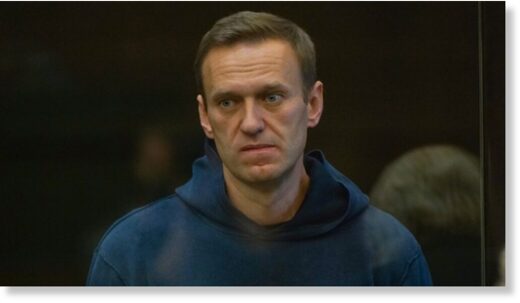 It's been said that there are two very different Russias. The one 146 million live in and the version depicted by the anglophone media. Recent polling suggests that most Russians don't share Western concerns about Alexey Navalny.
Imprisoned Russian opposition activist Alexey Navalny has been making news again this week, claiming that he has been denied proper medical treatment. On Wednesday, Amnesty International
said
that the Russian authorities "may be placing him into a situation of a slow death and seeking to hide what is happening to him." The authorities were "imposing prison conditions that amount to torture," Amnesty added. The Russian Federal Penitentiary Service denies these charges, saying that Navalny's health is "stable and satisfactory."
"A society should be judged not by how it treats it outstanding citizens but how it treats its criminals," said the great Russian novelist Fyodor Dostoevsky. "We ought to pity both the victim and the criminal," argued Dostoyevsky's contemporary, the philosopher Vladimir Solovyov, "when society, which is incomparably stronger than the individual criminal, turns upon him its insatiable hostility after he had been disarmed, and makes him undergo prolonged suffering, it is he who becomes the injured party."