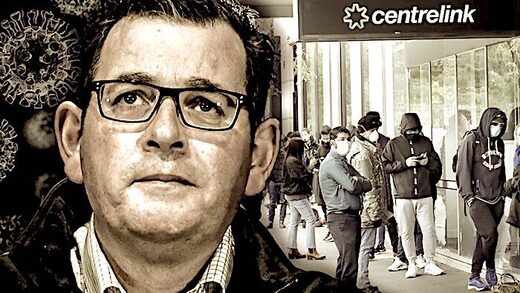 Soon enough there will be
a global reckoning
on whether the coronavirus defences did more damage than the disease.
It will be driven by the swingeing economic destruction imposed by governments that will deliver millions into poverty, driving internal and external conflicts.
Beggared states will turn inward, the world will become more polarised, angrier,
more dangerous.
In time
it's a fair bet the cure will be seen by many as the real curse,
as people whose lives have been destroyed seek retribution.
Though it will be a small wave in the storm, here the Victorian solution and internal border closures should be counted among those judged as doing much more harm than good. That's because there was abundant evidence by mid-year that pointed to
more road maps to recovery than the "only way"
decreed by the Victorian Premier or the self-interested, colonial-era border wars led by his peers.