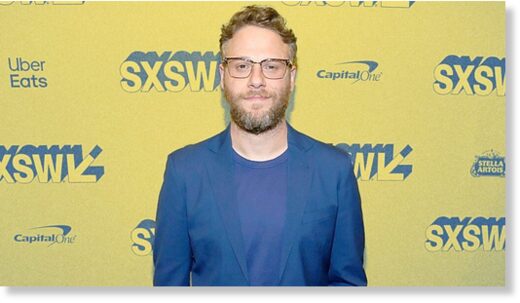 The Seth Rogen story is really one of the more dispiriting stories we've ever covered on this site, and I need to say why.
Last week, of course, the Hollywood actor and producer
did a podcast with a comedian
, Marc Maron, in which he said that Israel "makes no sense," that the Jewish state is an "antiquated," "ridiculous" idea and that Jews are safer being spread out, not collected. Also: Rogen said he had been fed a "huge" number of lies about Israel in Jewish day school in Vancouver, including that there were no Palestinians in Israel and that the door was just open for Jews to rebuild a homeland.
These are all very serious statements. And Rogen said, "I'm afraid of Jews" in making them. Because that's who would come down on him. Even though he ought to have autonomy, as a famous Jew.
We were the
first to report the comments,
and our traffic exploded, and Seth Rogen trended on Twitter. He began walking it back then, saying people didn't know how to take a joke, and the quotes were out of context.