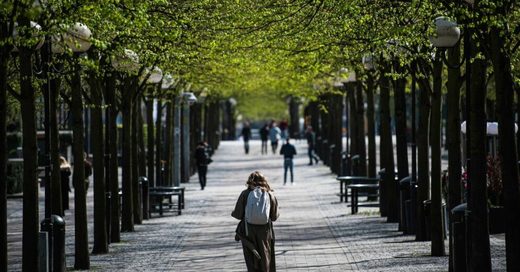 The Swedish economy expanded at a far superior rate than many of its European counterparts
over the first three months of the year, data published Friday showed, following the government's decision not to impose a full lockdown to contain the spread of the coronavirus.
The Nordic country's statistics office
reported
gross domestic product (
GDP
), the broadest measure of economic health, grew at an annual rate of 0.4% in the first quarter.
Sweden's GDP increased by 0.1% in the first quarter, when seasonally adjusted and compared to the final three months of 2019. The median forecasters in a Reuters poll of economists had expected to see a 0.6% contraction on a quarterly basis.