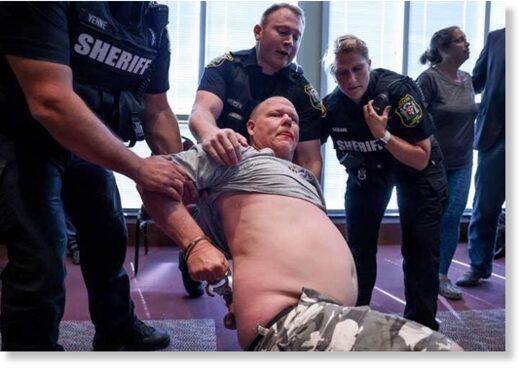 A father who was arrested at a school board meeting in Loudoun, Virginia has come out and revealed that his daughter was brutally sexually assaulted at her school by a male in the girls' washroom.
On June 22,
Scott Smith was dragged out of a Loudoun County school board meeting
by police after getting into a vocal altercation with board members over the
proposed policy that would enshrine the ability
for students to use whatever bathroom they choose.
The scuffle was caught on tape and went viral shortly after, showing Smith being pulled from the venue in cuffs with a bloody lip. Smith was ultimately charged with disorderly conduct and resisting arrest.
But disturbing new details are emerging as Smith has come forward to explain what happened that day, and accuse the Loudoun County school board of ignoring his daughter's sexual assault in a girls' restroom at her school.