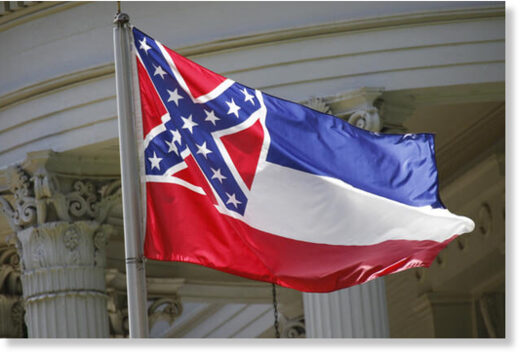 The Mississippi state legislature voted on Sunday to replace its state flag, the last in the nation to display the Confederate battle emblem. The removal of the flag marks the latest
Confederate symbol
to topple in the weeks following
George Floyd's death
as activists have called for a reexamination of the racism that exists in all corners of society.
The bill passed by a vote of 91-23 in the House and 37-14 in the Senate.
The bill now goes to the desk of Governor Tate Reeves, who on Saturday morning said he would sign the legislation into law, reversing resistance to a legislature-led change to the flag. Mississippians will vote on a replacement flag in the November election. According to the legislation, the current flag design cannot be an option.
"I would guess a lot of you don't even see that flag in the corner right there," said Mississippi state Representative Ed Blackmon, who is black, during public comment on Saturday. "There are some of us who notice it every time we walk in here, and it's not a good feeling."