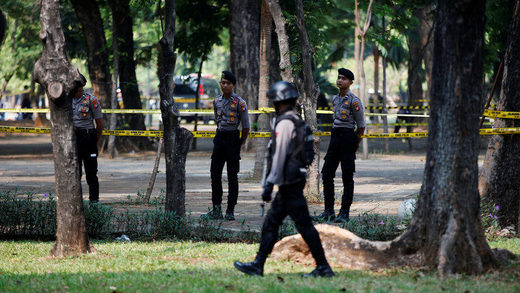 An investigation has been launched into the incident. The explosion hit the area opposite the Ministry of Interior inside Indonesia's National Monument Park at around 7:20am local time on Tuesday morning.
A
video
has emerged on social media showing a man, his face and clothes covered in blood, lying motionless on the ground before slowly sitting up.
Two people were injured in the blast
, local media reported. Both of them were taken to the hospital for treatment.
The site of the explosion, Indonesia's National Park - commonly referred to as Monas park - is located in front of the presidential palace, where
military servicemen were reportedly performing an exercise at the time of the blast
.