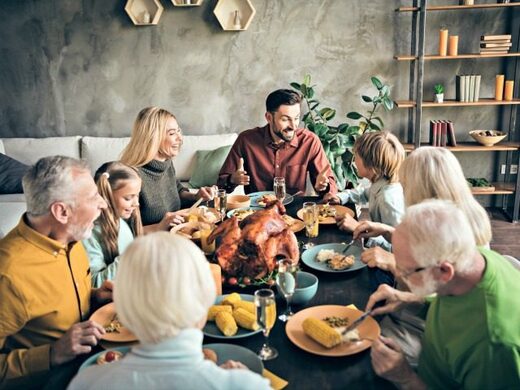 The
Atlantic
published an essay on the eve of Thanksgiving,
calling on readers to utilize family Thanksgiving get-togethers to "deprogram" and sow doubt in conservative relatives,
suggesting that one may even succeed in changing their mind or perhaps
"need to report [them] to the FBI!"
In an essay
penned
by Daily Beast contributing editor Molly Jong-Fast titled "Deprogram your relatives this Thanksgiving," the left-wing pundit called the national celebration "terrible" and "no one's idea of a great time," though insisted using the time to "deprogram" relatives could make it worthwhile.
"Thanksgiving is terrible, and if you at least spend the time trying to deprogram your niece, you won't be bored or depressed," she wrote. "[T]hough you might be enraged that Fox News or Infowars has convinced her Trump can 'save America' from Joe Biden's radical agenda of giving people hearing aids and free pre-K."