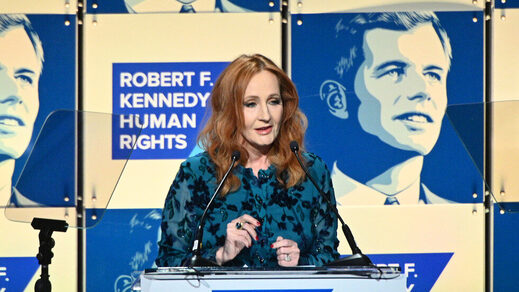 The best-selling author has been vilified for warning about how children struggling with their mental health are being shunted towards hormones and surgery by trans activists. But she is brave and right to speak out.
After last month receiving a barrage of abuse for
reclaiming
the word 'woman' to describe her sex, JK Rowling might have been forgiven for handing the campaigning baton onto others. The transgender debate that she entered is perhaps the most toxic and divisive dispute raging across social media.
But she knew what she was getting into. In a
superb
3,700-word essay, she explained why she had spoken out. She had researched the arguments, read the papers, talked to those involved - including a transsexual friend - and wanted no more than women's concerns to be heard; not to be met with threats and abuse.
Reasoned arguments, however, don't cut it in a debate that is punctuated by rhetoric and emotion. According to her opponents, women who do not accept the catechism, trans women are women, are evil terfs who must be cancelled.